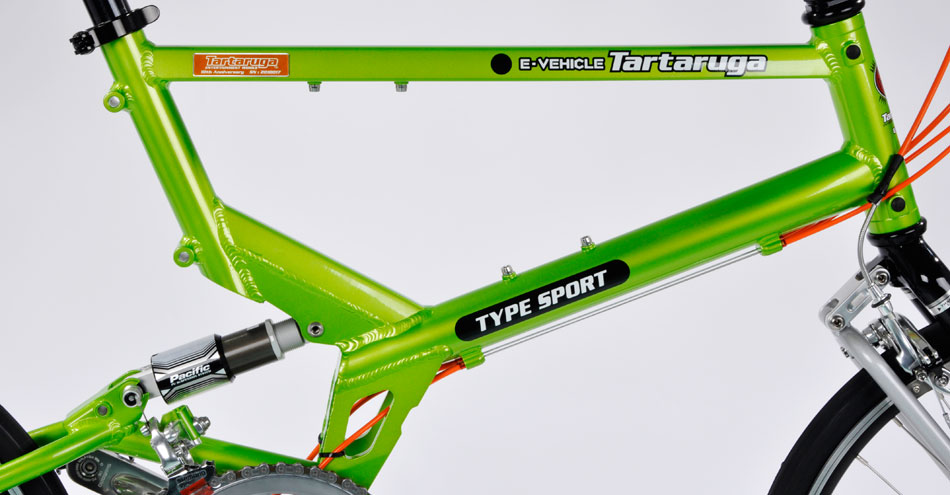 Tartaruga Entertainment Works was Celebrating their 10th anniversary in 2010.
We made limited edition run for Type FOLDING and Type SPORT DX to celebrate our 10th anniversary.
Each model is only 10 pieces for world wide.
Because it is our 10thl, only 10 pieces of each model were assembled worldwide.
Type To honor our first and original Type F we brought back our eye catching Green color that hightlights the frame. Then as our work horse color and brand image color over the years has been Orange which has always been popular and always featured on Type F since the beginning. Orange then was the color selected for all cable housings for a complete and true Tartaruga Entertainment Works feeling.
A Tartaruga 10th Anniversary commemorative plate was crafted from cnc alloy and then finished with a clear orange anodized. Each frame was give a number that was laser engraved into the plate. And as a final highlighting touch a silver swirl cnc finished frame was created by hand machining the boarder to create a unique combination of finish and detail to each small plate.
Because we are a Design Studio, each detail and styling point was crafted to highlight images and feelings and recognition of Tartaruga over our first 10 years.
Then in honor of these special edition bikes, Naotaka Yoshimatsu, our chief designer who is responsible for crafting and designing all Tartaruga vehicles, hand applied each commemorative plate with perfection. Yoshimatsu personally applied each plate to signify his great appreciation for everyone's support of his 10 years of efforts to grow Tartaruga by himself.


Tartaruga Type FOLDING ver.1.55 10th Anniversary MODEL Price:JPY160,000-(without TAX)
This 10th Anniversary model uses Tartaruga Type FOLDING ver.1.55 as base for enhancing.
(Sold out.)
To honor our first and original Type F we brought back our eye catching Green color that highlights the frame for sales starting in 2010.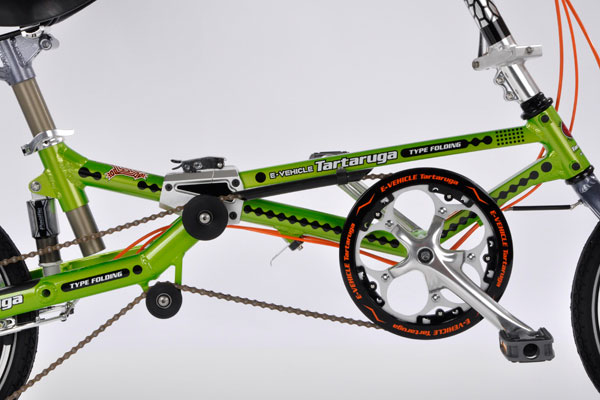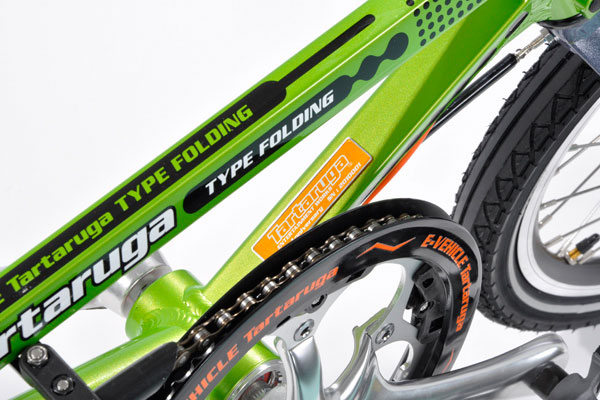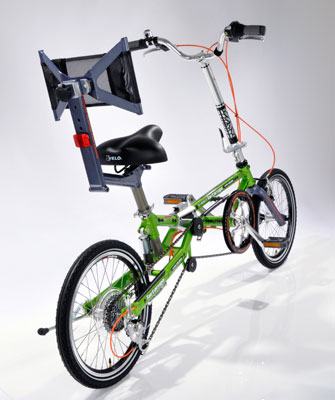 Tartaruga Type SPORT ver.1.25 10th Anniversary MODEL Price:JPY195,000-(without TAX)
This 10th Anniversary model to use Tartaruga Type SPORT DX ver.1.25 as base for enhancing.
We have also prepared a special rear carrier suited for Type SPORT ver.1.25 10th Anniversary MODEL.
(Sold out.)