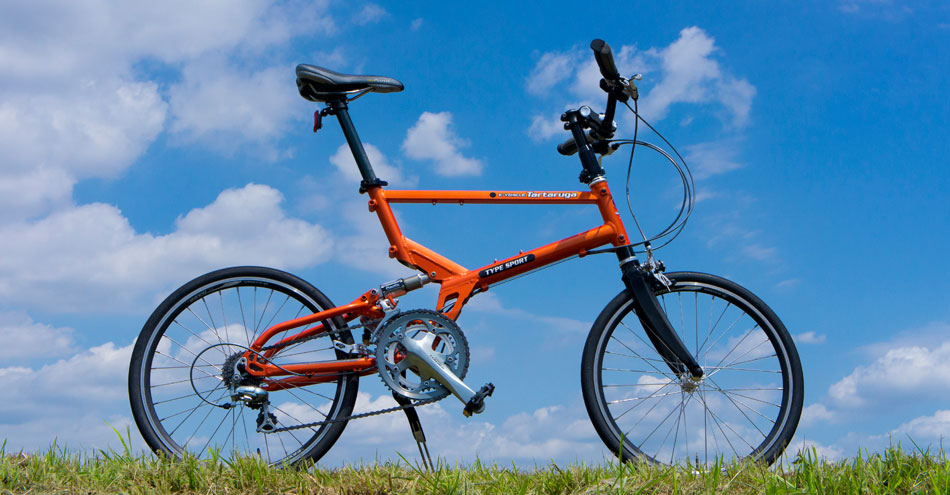 Another Tartaruga Type SPORT awaking!
We are now launching a new Tartaruga Type S exclusive 'Carbon front fork kit' creating another Tartaruga Type SPORT high performance awaking.
We developed this 'Carbon front fork kit' with the focus to awake the full potential of Type S.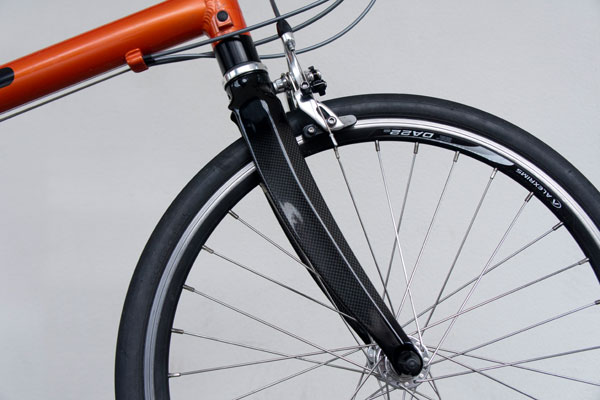 Tartaruga Type S exclusive Carbon front fork kit
JPY39,900- (JPY38,000- without TAX)

The set contains:
- Carbon front fork
- Specially designed front brake for Type S DX
- Specially head tube extension insert
- Specially designed shim for ahead type headset
- Ring for special fixing shim
- Specially designed oversize stem for Type S
- QR for special stem fixed

NOTE:
You must be buy a 1 1/8" ahead type headset when you install this carbon front fork kit.
You can install Shimano BR-650 or same specification front brake if you want to upgrade the brake.
For the end user who pursues high potential.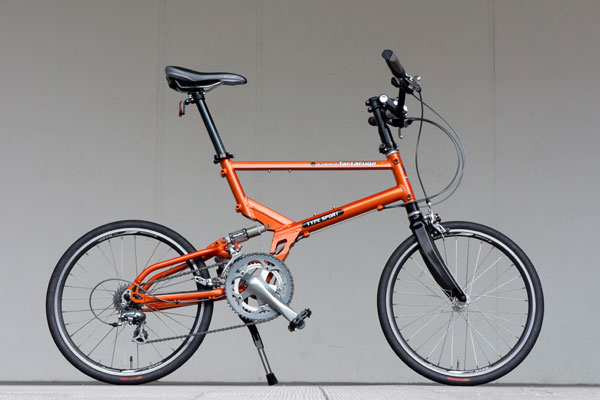 We have spent the last 4 years developing this carbon front fork kit based on requests from end user who want to 'make lighter' or 'get more high performance' out of Type SPORT.
The shape of carbon fork is simple and curved blade shape.
This is not just a fancy decoration, Type SPORT Carbon Fork is specifically for 451 wheel size and takes advantage of carbon fork ride characteristics to detached the vibration from the road to the rider. This riding comfort is suitable for the Type S persona.
After installing the complete carbon fork kit t, Type S will be around 700g lighter! This dramatic change is felt in riding performance!
In total, a better accelerating bike when you pedaling, improved hill-climbing performance, improved stiffness and control for awakening the performance inside Type S.

NOTE:
The exact weight lost is depend which head set you select.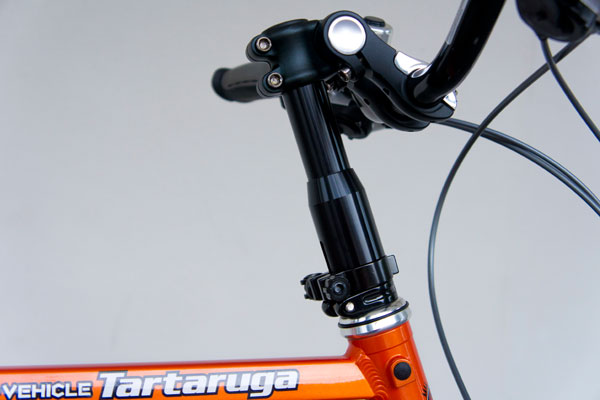 Special new designed parts.
We re-designed 100% around stem part, including the detachable oversize special stem.
It's also work for improved stiffness a lot.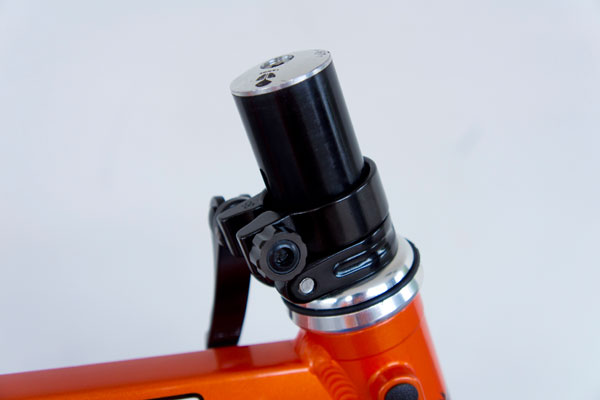 Head parts can be selected
You must be buy a 1 1/8" ahead type headset when you install this carbon front fork kit.
You can select any grade and color from any maker.
You can customize your Type S your style for the only one like it in the world!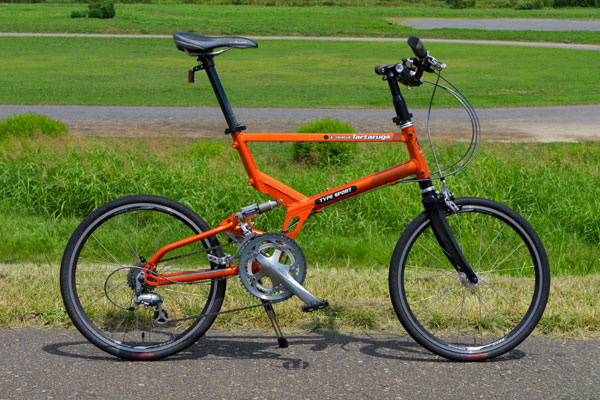 You can install almost our
original optional parts
we offer that are ready to install onto your Type SPORT except exclusive front fender.