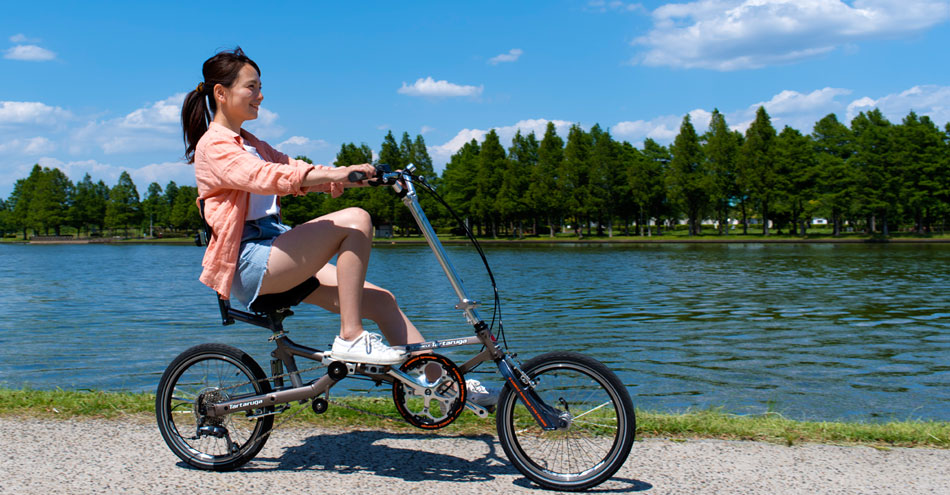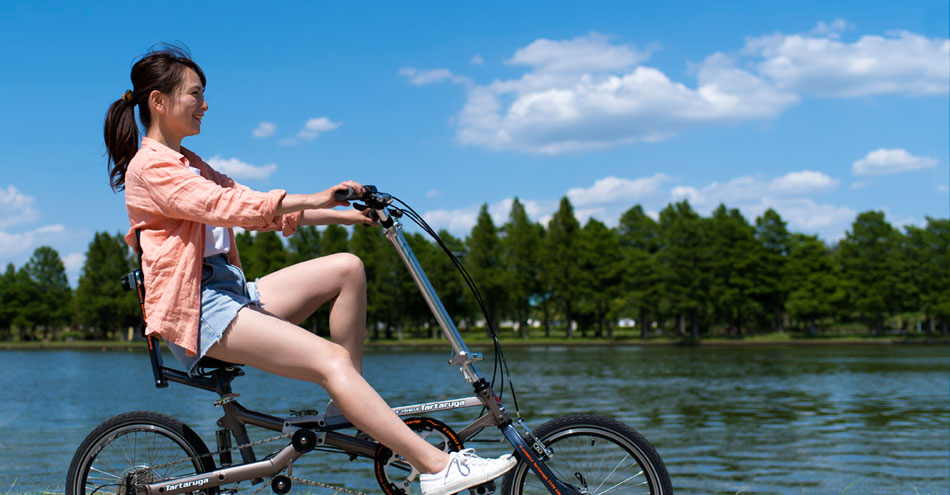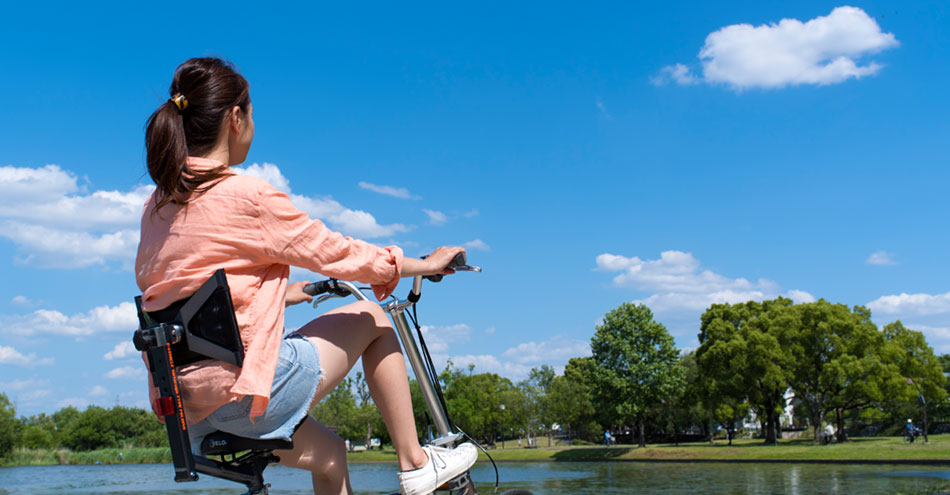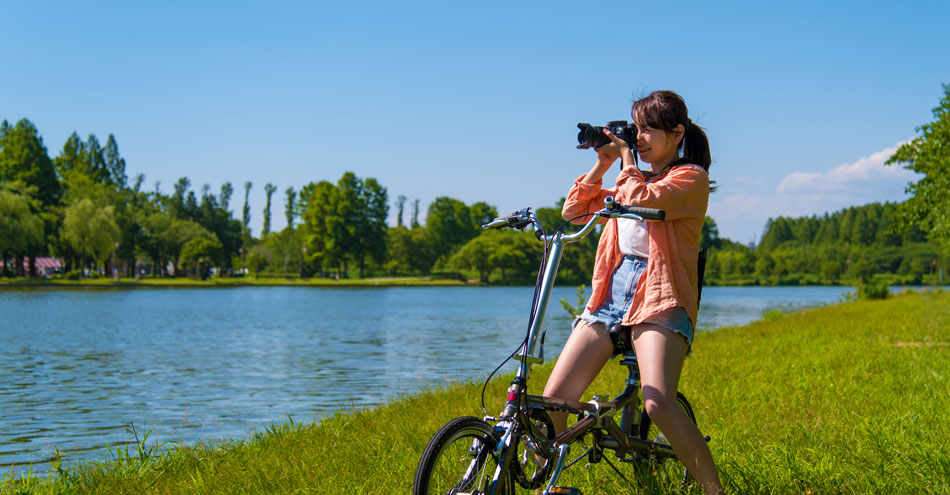 Originally launched in 2001, Type FOLDING is kind of icon product of our original proposal
'EMOTIONAL-VEHICLE'
.
Since 2001, Type FOLDING continues to evolve reflecting the feedback from users request.
When you ride, seeing the beauty of landscapes in the pursuit of the enjoyment of pedals you experience all the small details that have been added to improve and enhance this original concept of a 'great view by pedal seeking 'Emotional' fun.
However, to truly understand the Type FOLDING 'Emotional' experience you need to take control and test ride one and feel and open car with a 'beautiful sky view'.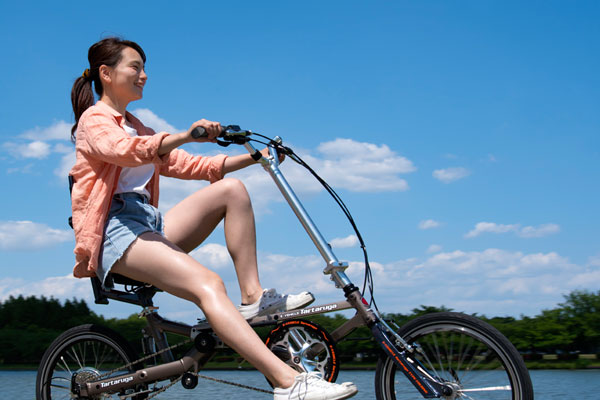 All thing for 'Emotional fun' riding feel.
This riding feel called 'It's open car what has beautiful sky view' was created by quite unique idea and tuning about very detail.
Experience a whole new feeling, like riding a canoe under a sea of the sky.
A completely different riding position creating a super wide view while touring your surroundings.
Also, you can get 'Direct feeling' when you pedal to push your body to seat back. It remind you kind a special feeling like 'You could rid to bike at first time, it feel like to get freedom, like your feet got wing!'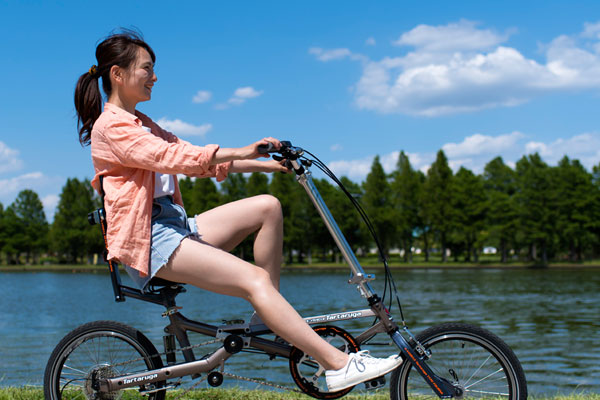 Refined handling ease through comprehensive real world test riding.
Enjoy the sense of oneness with the bicycle with your hands lightly on the handlebars and resting your back against the specialized seat back, its great handling feel will really shine through.
Especially the cornering in gradual downhill, you can get extremely excited feeling to use seat back by leaning!
The riding feeling has an 'emotional fun' feeling, it feels like quit similar with the driving feeling of a high performance light weight open car.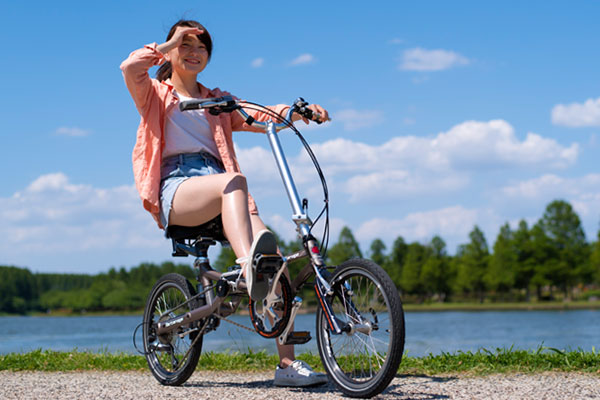 Quick and sure footed placement of feet to ground.
Type F has 18inch small wheel, it creates super very unique low riding position, and then the unique position makes feel comfortable and safety.
In the city use, you may have many case to stop by traffic signal, even in that case you just want have seat of Type F.
That's ultimate comfortable.
Also this unique low riding position makes feel speedy, because the road more closes.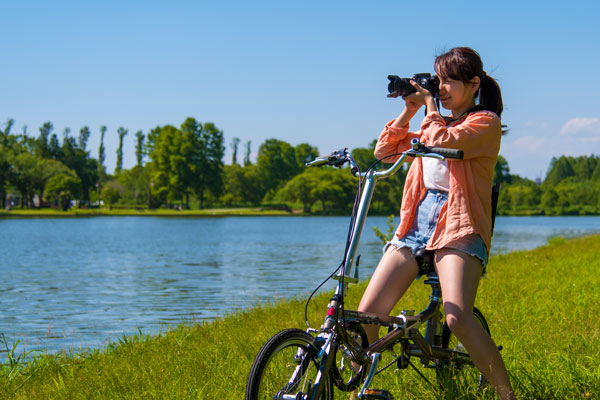 It's also very friendly with camera.

It's also foldable.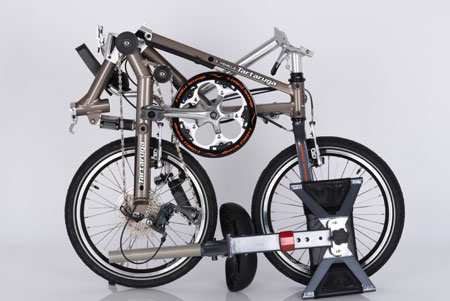 Type FOLDING can be folded by 3 simple and easy steps.
Folding mechanism parts are made of forged aluminum, allowing them a firm sense of stiffness that results into a high quality and mechanical appearance.
Folding size : About W97cm × H76cm × D35cm



We up graded the drive train to Shimano Claris.
We used Shimano entry level road components 'Claris' to ver.1.7.
It's also change to trigger shifter from original grip shifter, so ver.1.7 has same grip right and left. You can ride more comfortable and relax. We installed 11T-32T free wheel, so you can get lighter gear for uphill.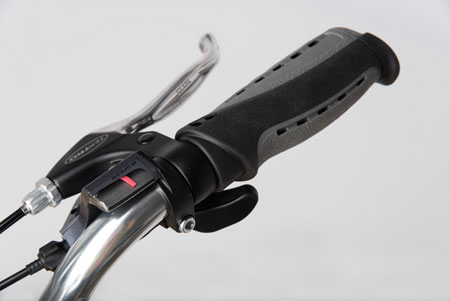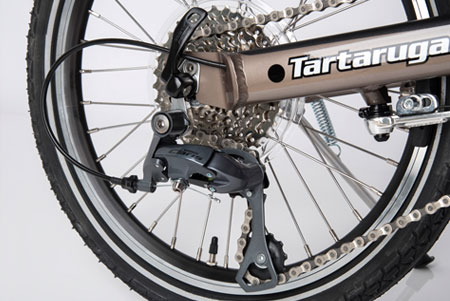 100% CNC made Main block
The main folding mechanism parts are made by full CNC process from aluminum block, it can be got our ideal high quality and mechanical appearance.
We also rearrange some components color to get high end outside looking.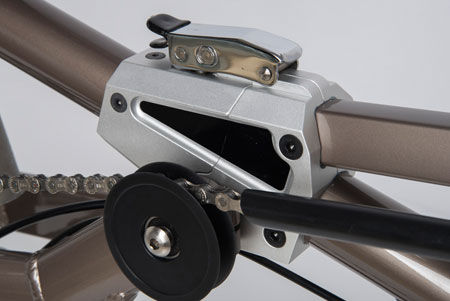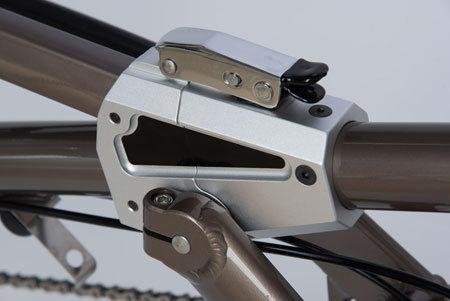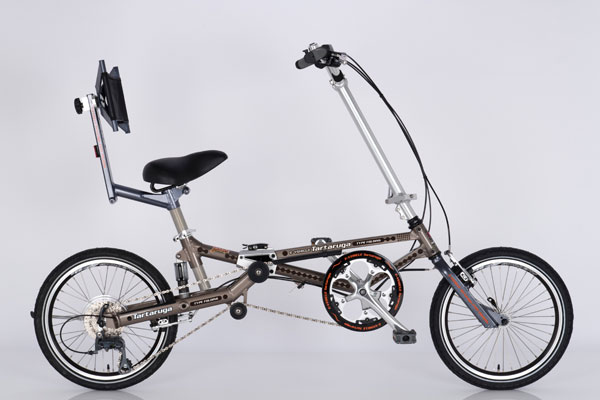 Tartaruga Type FOLDING ver.1.7
JPY 257,000- (without TAX),
JPY 282,700- (include TAX)
Full Type FOLDING specification available
HERE
Optional Parts information for Type FOLDING available
HERE
.
Click
HERE
for a list of where to buy Emotional Vehicle Tartaruga from our select
'Tartaruga Maestros'
. (Sorry, it's only Japanese.)
Frame color : Euro Brown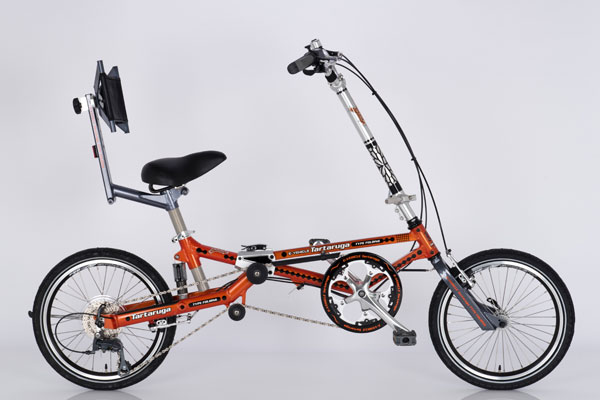 Frame color : Bomber Orange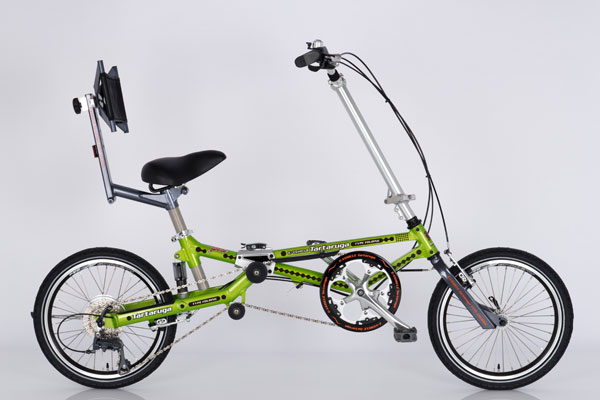 Frame color : Green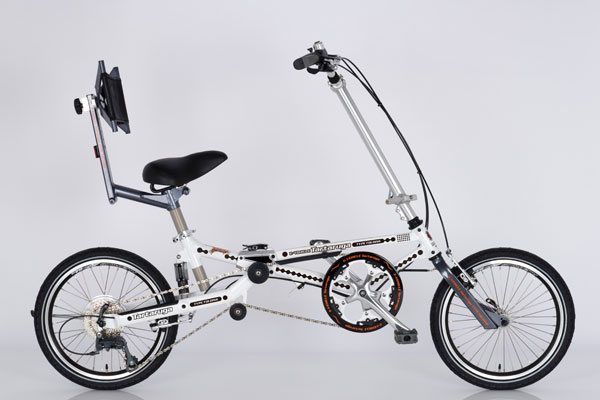 Frame color : Pearl White